Consumer Surveys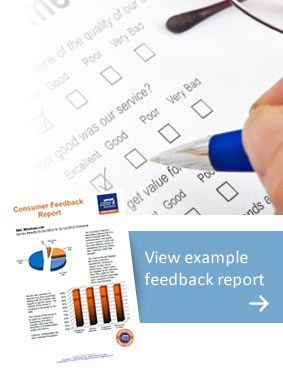 You can find out exactly what your customers think with our consumer survey service for CPA members.
Ever wanted to know how well your staff are performing? Or wanted to know exactly what your customers thought about your business? Or maybe you want a way of showing potential customers confirmation that you are capable of undertaking the work?
The Consumer Protection Association invites all of its members' customers who take out a policy to complete a works questionnaire that is collated internally and turned into quarterly reports and sent back to the member.
Taking consumer protection and satisfaction seriously
Customer satisfaction is not only monitored by an external, independent source, but the information obtained can be used as a no-cost quality control system to increase best practices and raise industry standards.
The CPA provides all members with a quarterly report that provides an assessment from the homeowner of all the jobs you have registered on. Vital intelligence for winning profitable new business.