Minimum technical competencies (MTC): a new mandatory certification scheme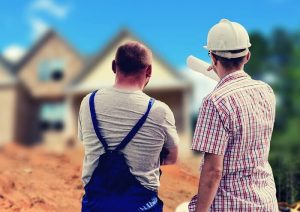 The certified installer scheme or 'Minimum Technical Competencies' (MTC) is a new requirement set out by the Department for Communities & Local Government (DCLG) that says installers have to transfer their existing registered companies from self-certifying, under the existing competent person scheme, to be certified under a revised system.
How to get an MTC Skills Card
An MTC Card (Certass Mandatory Technical Competence Card) shows that an installer or construction worker has the required competence and works within Building Regulations requirements. To obtain an MTC Card, you must meet certain pre-set criteria. You will then have to pass a knowledge assessment to demonstrate competence.
To be assessed for an MTC Card, all site operatives must meet certain criteria. They must be:
At least 18 years of age.
Working in the relevant area for at least two out of the last five years or have a relevant NVQ.
An existing Certass member or be working for a company that is planning to join the Certass Certification Scheme.
If a potential candidate does not meet these requirements, there are two options available. They can either enroll on an NVQ course prior to assessment or set up a relevant structured learning plan.
What to expect from an MTC assessment
The first part of MTC assessment involves taking an online knowledge test. This consists of 40 multiple-choice questions. When you have successfully passed the test, you can download your Knowledge Certificate.
Following successful completion of the online assessment, you will then undergo an on-site observation of your work. An assessor will attend your work site, observe you working, and ask you questions on your working practices.
Finally, you will have a telephone discussion with your assessor to talk about the on-site observation. If you pass the assessment, you will get an MTC Card and certification that proves to potential customers and employers that you comply with current Building Regulations and use industry best practice.
What do I need to do to become MTC compliant?
Firstly – don't ignore this. Yes, there will be paperwork but in the long run, it won't be too onerous. You can talk to one of the CPA team who will be able to give you all the information you need to deal with these changes and make the process as easy as possible.
We help installers demonstrate their experience, knowledge and competencies and become MTC compliant. Contact the CPA today to find out how we can help you.